Our Community
Need a Massage?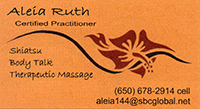 Help Organizations
Abundant Grace - Free Store
Did you know that if you are in need of clothing or house hold items, you can get them free at two locations in the area.

Belen, NM

203 Rio Communities Blvd

(cross street Ave Del Fuego)

Belen, NM 87002

Open Tuesdays & Saturdays

TUE: 9-11 am for seniors

TUE: 11:30 to 2 pm for everyone

SAT: 9 am to 1 PM for everyone 

Albuquerque, NM

420 San Lorenzo Ave NW

Albuquerque, NM 87107

505.550.9536

Open Thursday & Saturdays

THU: 10 AM to 1 PM.

SAT: 10 AM to 1 PM.

It is closed on holidays. The store is located on the grounds of Grace United Methodist Church, 420 San Lorenzo, Albuquerque, NM.

 
Abundant Grace Free Store
Adelante Thrift Los Lunas and Belen
Elists
Mesa List
NMLocal List
Prayer List
Los Lunas Dowsers
Our Beautiful Mesa
Books
"Your Soul Your Song"
by Ilene M. Cummings

With great joy...I am happy to announce my friend Ilene MCumming's new book.: YOUR SOUL/YOUR SONG, 10 commandments for living--It went up on Amazon a few days ago! This small book contains guidelines for maintaining a spiritual life while living in our complicated world. Twelve subject areas are highlighted: shame, family, male soul, loss & separation, handling stress, eliminating denial, risk-taking, wellness in aging, guilt, true self, forgiveness, magical child.
Events

For Travis Walton's SkyFire Summit.
Overgaard, AZ
UFO/Paranormal Forum
The next meeting of NM UFO/Paranormal Forum will be held on September, 26, 2015, at 12:15 - 2:30 PM at North Domingo Baca Multigenerational Center at 7521 Carmel NE. There is a map on their website: We will have our after meeting socializing at the nearby Chili's at 8100 Wyoming Blvd NE.
Our speaker will be Michelle Many, a star and planet frequency and ancient temple researcher.
You can read her bio here and you can donate to our cause by clicking here.
Rio Grand Arts & Crafts Festival
ABQ Paranormal Meeting
Los Lunas Dowsers
Movie Day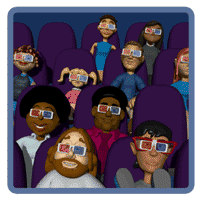 We have movie days periodically at our home in Peralta. Here are some of our favorite movies:
Here are some we might show in the future.
Breakfast Gatherings
We meet at Dennys periodically.
Places to Eat!
To eat the best burritos in New Mexico, visit Burritos Alinstante. The prices are very reasonable. It's casual and it's open for breakfast.
The best burgers in the area can be found at Benny's. There are two locations in the area: one in Los Lunas and one in Bosque Farms. My favorite is a "Benny Burger".
Burritos Alinstante
Luna Mansion $$$
The Greenhouse The Bistro & Bakery$
Teofilos
Tim's Place ABQ
Organic place on Central (near fabric store)
one near peace& justice
Standard Factory Restaurants
Starbucks Los Lunas
Dennys Los Lunas
IHOP Los Lunas
Chillies Los Lunas
the other one.... in front of Lowes
Movie Theaters
Starlight Cinema, Los Lunas. The sound is not managed well at this theater. If you want a more comfortable experience, bring ear plugs. 2226 Sun Ranch Village Loop, Los Lunas, NM 87031 | 505-866-9635 [MAP]
Albuquerque on Central
SORT THIS
Local Fairs
Christmas Art fair LL Middle school
Belen Art Legue Fair
Tome Gallery
ABQ Gem & Mineral Fair
Charity Shops
Adelante Thrift Shops
Joy Junction
Abundant Grace Free Store
Garden/Farming/Organics
Farmers Markets
Master Gardeners
Local organic food
Pet & Wild Animal Welfare
Community Breakfast
We meet about once a month for breakfast at Dennys, Los Lunas at 10 AM.  Denny's Los Lunas.
Albuquerque UFO Paranormal Group
This group meets on the 4th Saturday of each month, hosted by Michael Wisotzke. The group meets at the Manzano Mesa Community Center, Conference Room 5, 501 Elizabeth St SE, Albuquerque, NM from 1:15 to 3:00pm  [MAP]
Los Lunas Dowser Meeting
The Los Lunas Dowsers meet four times a year at the Los Lunas (old) Public Health Office, RDN Building Lecture Room, 1000 N. Main St. (Rt 6) NW, Los Lunas 87031 Exit 203 Los Lunas Rt 6
The next meeting will be on Saturday, Sep 12, 2015
Farmers Markets
Ongoing Farmer's Markets
The Growing season is in full swing!
I can't STRESS ENOUGH.. that MOST FARMERS in this area DO NOT GROW NON-GMO crops.
Please take advantage of the fresh locally grown fruits and vegetable by attending one or all of our three local Growers Markets. But take the time to ask the growers if their product is organic and NON-GMO. Ask them where they purchase their seeds. Many companies seem great and sign the "Safe Seeds Pledge" but are actually owned by big corporations that have spent a lot of money to prevent GMO labeling.
[no GMO label]
To make sure you are b uying organic/non-GMO, make sure that any product you purchase displays the third party verified emlem. It looks like this:
For instance, Seed of Change used to be operated by folks who were conscious of the effort to live a sustainable life. However, Seeds of Change was purchased by the Mars Corporation which has spent thousands of dollars to support the effort to block GMO labeling.
Bosque Farms: Every Saturday from 8:00 am - 12:00 noon, located at 1090 North Bosque Loop in Bosque Farm
Los Lunas: Every Tuesday from 4:00 - 7:00 pm, located at Heritage Park, 3447 Lambros Circle at Main Street, Los Lunas
Belen: Every Friday from 4:00 - 7:00 pm, located at Anna Becker Park, 309 Reinkin Ave, Belen

But, please be aware that not all farmers in the area grow organic, non-gmo. In fact, I would say that MOST FARMERS in the area DO NOT GROW ORGANIC. You need to ask the sellers about their product. You might even ask them where they purchase their seeds. They maybe supporting Ag corporations such as Monsanto.
Spirit/Paranormal
Spiritual topics are of interest to us and often border on the paranormal. Here are some links.
The Dead Files, a TV show on the travel channel featured a haunted restaurant in Albuquerque, Old Towne. It aired on Saturday, July 25, 2015, but did not reveal the name of the restaurant. The episode is titled: "Vengeance - Albuquerque, New Mexico"
Here are some interesting organizations in our area.
Los Lunas Dowsers
Missing 411
Coast to Coast
Unknown Country
Local Shopping
The Blue Eagle Metaphysical store has spiritual tools for transformation and holds a "Psychic Sunday" once a month where you can get a psychic reading for $20.
Nob Hill Fabrics is a small, independent store in Nob Hill, ABQ. She doesn't have a lot of stock but what she has is pretty nice.
Mama's Minerals is the end all shop for getting anything you need in the area of beads, crystals, minerals. They recently moved their store location and it looks and feels better than ever.
Surplus City at 10805 Central Ave NE Albuquerque, NM 87123 has no website but here's a map. It has a lot of very unique surplus army/navy items. Some are antique. Some are just leftover stuff. A great place that will take you a long time to walk through.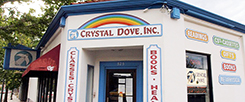 The Crystal Dove , 525 Central NE, Albuquerque, New Mexico 87102 505-842-5265. A favorite store for all sorts of metaphysical stuff is the Crystal Dove. They offer readings, Tarot, crystals, note cards, books and much more...
Old Town ABQ
Army/Navy Surplus
Standard Corp Shopping
Home Depot, Los Lunas
Lowes, Los Lunas
Great Online Shopping
Vermont Country Store
13 Moons
Fairs & Festivals
Tome Gallery Christmas
Belen Art League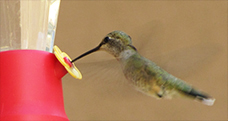 Science, Earth, Nature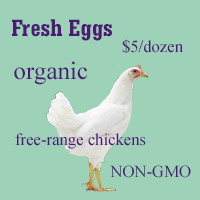 Track the International Space Station
Iridium Satellite
Mars Mission
Earthfile
Google Earth
Local Land Preserves/Wildlife
Whitfield Wildlife Preserve
Friends of Whitfield
Visiting the Area
Hotels
Auto Rental
Auto Repair
Museums
Libraries & Education
Belen Library
Los Lunas Library
Bosque Farms Library